Category:Uncommon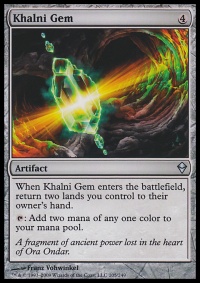 This page is a listing of cards within the Uncommon rarity level. Uncommon is notated by the silver set symbol.
For example, the Khalni Gem card is an Uncommon card from the Zendikar set as seen in the image to the right.
Pages in category "Uncommon"
The following 200 pages are in this category, out of 3,166 total.
(previous 200) (
next 200
)
(previous 200) (
next 200
)