Category:Zendikar
Races of Zendikar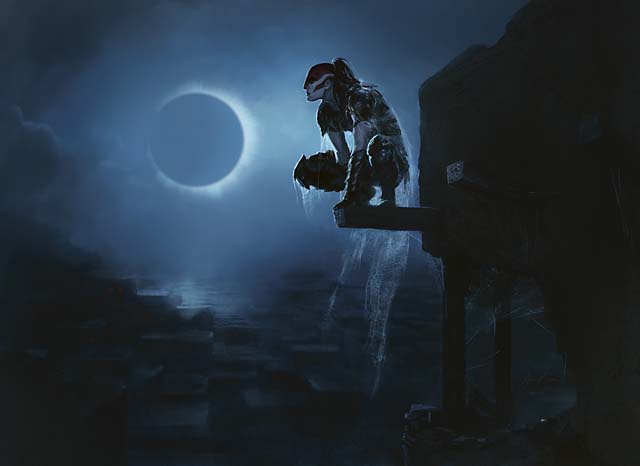 Boo! Did the teenage mutant ninja turtle about not give you nightmares? Maybe some of the creepy creatures below will.
Vampire
(I'd be happier if you read that in a deep vampire voice, so it had more mmph to it, you know like, "VOMPIAH")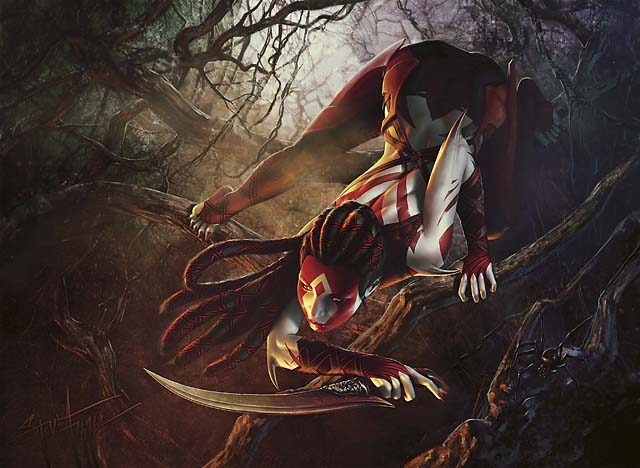 Vampires live openly in Guul Draz and are famous for their awesome skills (decadence) and perversion (perverted vampires?... twilight!) of their lifestyle.
Bloodchiefs, the creator of their race, have ultimate power over Malakir. Vampire society, much like soul society, is divided by families. Each family indebted to their Bloodchief.
Each family possesses a small amount of territory, even though the currency in any family is connections and relationships. The tastes and passions of a Blood Chief usually show on their vampire.
The five greater families of Guul Draz are as listed, Nirkana, Kalastria, Emevera, Urnaav, and Ghet. Dozens of other less important families are all over Guul Draz, each with a zombie servant, appropriate to their place in vampire society. (Does that mean higher ranks get an alive servant?)
Whenever a vampire fully drains the blood of a living creature without destroying the husk, a vampire null is created from the body. Nulls are easily commanded by other vampires, but if left without orders they will go crazy and eat anything that breathes.
Pages in category "Zendikar"
The following 200 pages are in this category, out of 232 total.
(previous 200) (
next 200
)
A

B

C

D

E

F

G

G cont.

H

I

J

K

L

M

N

N cont.

O

P

Q

R

S

T
(previous 200) (
next 200
)